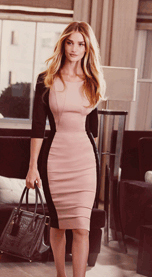 With 300 + stores in UK alone and over 10 million customer visits per week, Marks & Spencer is one of Britain's largest retailers that caters to their patrons's needs in clothing, foods, home furnishings and financial services.

As of 2002, Marks & Spencer operates stores in 30 countries around the world with annual sales of 8 trillion won. In the UK alone, Marks & Spencer has over 300 stores with a total square footage of 'Marble Arch'including the largest store of 170,000 sq. ft in Marble Arch, London.

Recognized as Britain's largest clothing wholesaler and retailer with over 300 retail outlets, Marks & Spencer records marked growth in foods, household items, gifts, beauty and the financial services area. There is no competition when it comes to the revolutionary progress Marks & Spencer has made in the apparel business and will pave the way as a leader in this sector and will continue to head towards that goal.

As we set foot in the international market, we were able to rapidly pinpoint the needs of consumers in each country through collaboration with our partners in the region. As a result we came up with products that suited the needs of our customers in each nation and continuously varied, adapted and evolved those items. What's more, we want our customers to count on and be proud of our product quality, value and service. In addition, we ensure that every customer who visits Marks & Spencer receives unparalleled service in each and every store.