In 1990, Sungjoo Group secured a franchise contract with Gucci, the world's best Italian fashion house, as well as with French designer Sonia Rykiel in 1991. Sungjoo Group continued this line of business by acquiring exclusive sales rights and license control agreements with the French luxury label Yves St. Laurent's cosmetics line, and also with Rive Gauche's fashion collection. Since then the group has firmly rooted itself as a pioneer in the global luxury business, while positioning the Korean market as an emerging leader in the luxury sector. Today, with its global initiatives involving the German leather goods brand, MCM, Sungjoo Group is now rapidly expanding its influence across the globe. The group currently employs about 300 staff members and earns an annual revenue of 400 million USD with a focus on its two quality brands, MCM and Marks & Spencer. Sungjoo Group also manages over 100 offline stores for both brands and an online shopping mall.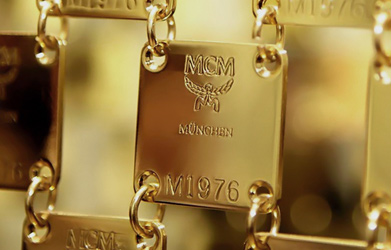 MCM (Modern Creation München)
German leather goods brand, MCM was once the main licensed brand of Sungjoo Group. In 1991, the group made headlines by acquiring the right to produce MCM products locally in Korea from its headquarters. In 2005, Sungjoo Group acquired MCM headquarters in Germany, and started its long journey in building a truly global fashion brand.
As a result of such popularity, since then MCM has successfully opened 35 stores globally and about 60 stores in Korea including duty-free stores. Moreover, MCM has become a new leader in the luxury sector, competing for the first and second highest revenue earnings among luxury brands in Korea.