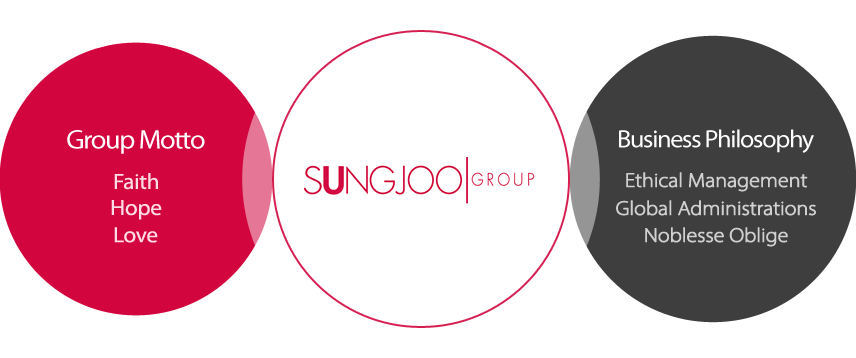 Sungjoo Group's corporate motto is 'Faith, Hope, and Love,' based on Christian belief.
We strive to become a leader that sets a good example to the world by our dedication to charities, volunteer activities and our strong passion to give back to society. To realize this mission, we have solidified our corporate position through 'transparent business management' and 'global business management' while giving back a share of our profit to society.
Since 1990, we have become Korea's most cutting-edge fashion group, engaging in retail and wholesale operations as well as our import and export business. We are dedicated to providing premium-quality products with exceptional customer service.